Acorbanec says losses are already running into tens of millions of dollars
A general strike in Ecuador is hampering exports of bananas and other products as it enters its second week.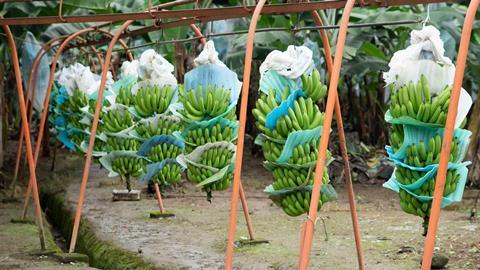 The indefinite walkout has been called by indigenous workers – including many of the country's banana workers – in protest against the government's failure to deal with the worsening economic crisis.
Banana association Acorbanec said export losses had already run into tens of millions of dollars.
"The situation is complicated as the strikers do want dialogue and the city of Quito is already in chaos," the organisation's executive director, Richard Salazar, told Fruitnet.
"Several highways have been blocked, including roads in the banana provinces Los Ríos, Guayas and El Oro which remained closed until yesterday.
"Since Tuesday night of last week we have had roadblocks in La Mana, Cotopaxi Province, and as of Wednesday in Quevedo and Ventanas in the province of Los Ríos, and in La Troncal, El Triunfo and Bucay in Guayas province."
Salazar estimates that to date around 1,900 containers-worth of bananas have not been cut and/or exported, representing a loss of US$20m FOB, plus freight and other logistical expenses of around US$1m.
"On Monday and Tuesday of this week it has been was practically impossible to circulate in the provinces of Los Ríos, Guayas and El Oro: it hasn't been possible to distribute export materials and the containers cannot reach the farms. As a result, around 1,900 containers of bananas were not processed in those two days alone."
Salazar said reports suggest that roads will open today. But he warned that if the situation continues, "we estimate that only 50 per cent of the current exportable supply will be shipped".
H"owever, from the reports I have, the roads are already being opened and in other cases alternative routes are being used," Salazar said.