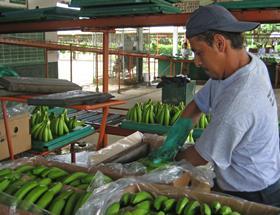 Ecuadorean president Rafael Correa has announced details of a US$850m contingency plan to mitigate against the possible impact of El Niño, which is forecast to be one of the strongest in recent decades, and the Cotopaxi volcano following its first eruption in 70 years last month.
"We are making all possible preparations to ensure we are as ready as possible for these natural events," Correa said.
He confirmed that the country has two contingency credit lines available: one from the Inter-American Development Bank for US$300m and the other with the Andean Development Corporation for US$156m. In addition, negotiations are under way to agree another line of credit with the World Bank for US$150m.
"Here we have about US$650m in funding and more than US$200m has been identified that can be mobilised from other sectors," said the head of state. "In total we have US$850m available in the event of a major emergency caused by Cotopaxi or El Niño."
In order to protect production from El Niño, whose effects are expected later this year and into 2016, Correa said four major flood control projects were under construction in areas that had previously been affected by the weather phenomenon. Bananas, rice, corn and sugar are among the sectors most likely to be affected.