Deal will give preferential access for bananas and other fruits to Chinese market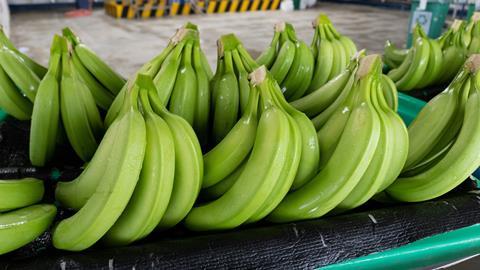 Banana producers in Ecuador have welcomed an announcement by president Guillermo Lasso that the country will sign a free trade agreement with China after almost a year of negotiations.
On Tuesday Lasso tweeted: "Good news to start 2023. The FTA negotiation between China and Ecuador has been successfully concluded.
"Our exports will have preferential access to the largest market in the world, our industries will be able to acquire machinery and inputs at lower costs."
In a statement, Ecuador's Ministry of Production said: "This trade agreement will allow preferential access for 99 per cent of Ecuador's current exports to China, especially agricultural and industrial products such as shrimp, bananas, roses and flowers, cocoa and coffee".
Richard Salazar, executive director of banana exporter association Acorbanec, said the deal was "great news for the export sector in general, and bananas in particular. China is a potential market for the growth of banana exports".
With bilateral trade accounting for an estimated US$10bn a year, China is one of Ecuador's biggest trading partners.
No date had been set yet for the formal ratification of the deal, sources said.
As well as bananas, other fruits such as pineapples, mangoes, pitahaya and blueberries are expected to benefit from the deal.