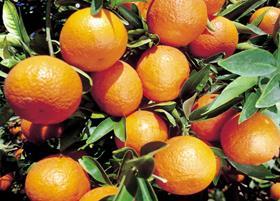 Egypt's Agricultural Export Council (AEC) has revealed plans to penetrate new markets in East Asia and Australasia in order to boost exports of fruit and vegetables in the coming period, according to Almal News.
AEC member Mostafa Al Nagary said that the council was targeting Australia, New Zealand and South Korea for products including grapes, pomegranates and oranges.
In addition, since Egyptian grapes and oranges gained entry into China, new opportunities now exist in that market, according to Al Nagary.
Following the success of Egyptian grapes and oranges, negotiations are now underway with China for exports of Egyptian onions, pomegranates and dates, he said.
China is forecast to become one of the world's largest importers of fruit and vegetables in the next 5-10 years, he said, with its population set to reach 1.5bn.
Al Nagary highlighted the council's requirement for importers to comply with the demands laid out by the Chinese side in order to maintain a steady flow of Egyptian produce to China.