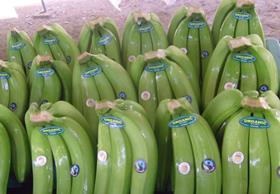 Adverse weather has led to a 16 per cent fall in exports of organic bananas from Piura according to the Banana Technical Board.
President Marcia Herrera Reto said shipments were on course to reach US$112m this year compared with US$152m in 2016.
The fall is due to the higher incidence of pests brought on by the heavy rains from the El Niño Costero phenomenon.
Axel Herrera of the Banana Public Investment Project said it would take at least ten months for production and exports to recover.
Piura has 9,600ha of organic banana production and 6,000ha of conventional production. Planted area is growing at an annural rate of 10 per cent.