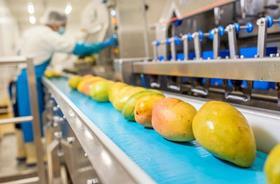 Emergent Cold Latin America (Emergent LatAm), has acquired Friopacífico, Chile's biggest coldstorage provider, as part of its strategy to build a high quality coldstorage network providing integrated, end-to-end temperature-controlled logistics solutions to customers throughout Latin America.
The deal marks Emergent LatAm's entry into Chile, a major global food export market. Joaquin Del Campo, general manager of Friopacífico, will continue to manage the business as part of the Emergent LatAm leadership team.
Friopacíficooperates over 47,000 pallet positions across three facilities located in Talcahuano and San Pedro de la Paz, close to the main ports in Chile's Eighth Region of Biobío.
The company provides a full range of storage and value-added services, including product haulage, reefer connections, online stock monitoring and photographic reporting. As part of the Emergent LatAm network,Friopacífico will embark upon an ambitious growth plan that includes additional storage capacity and blast freezing capability.
"We are proud to welcome theFriopacíficoteam to our growing Latin American network," said Neal Rider, CEO of Emergent LatAm.
"Our company's vision is to bring together the leading coldstorage and logistics businesses across the region's most essential global trading markets, which makes Friopacífico a perfect fit for our organisation.