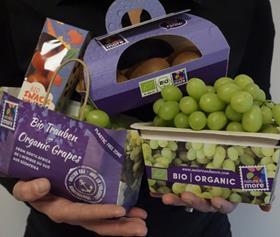 Dutch organics distributor Eosta has informed its customers of the measures it has taken to guarantee the delivery of its products during the current crackdown on the Covid-19 pandemic.
These include hygiene measures and steps in relation to working from home.
"We take the responsibility for the health and well-being of society, our employees, clients and suppliers very seriously," a statement from Eosta's management read.
However, the company has warned that supplies will nevertheless be impacted.
"The crisis will also affect available personnel capacity in our storehouses and packing centres for the period to come, because employees who suffer from health complaints will stay at home as a precautionary measure," the company said. "In addition, in some countries growers and the logistics centre will likewise be confronted with problems relating to the availability of personnel or logistical resources, which may affect the supply of products."
The company vowed to do its best to guarantee deliveries and to inform customers in a timely manner when this could not be achieved according to schedule, but it called for patience and understanding during this period.
"We do, however, hope you will forgive any delay in the delivery of orders, the failure to deliver orders, or if we fail to inform you about this in good time as a result of force majeure," the company stated. "We would also like to make a reservation with regard to our current product programmes and tenders."
"Finally," the statement concluded, "we would like to call on all of you to help your fellow humans."