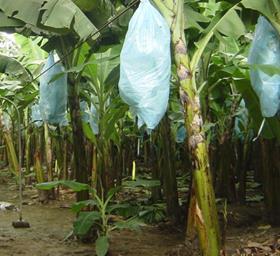 Talks to lower the EU tariff on Latin American banana exports could start from scratch when World Trade Organisation (WTO) talks are potentially resumed this month, according to European Commission officials.
An agreement was close in July during the latest talks about the Doha Round, a seven-year discussion on worldwide tariffs and subsidies on farm product, but the deal fell through amid the collapse of wider discussions.
The move would have seen the tariff cut to €114 per tonne from the existing €176 per tonne, with an initial cut next year to €148.
However, Commission officials told The Guardian that discussions may have to begin again when the Geneva talks resume, possibly on 13-15 December.
'We were almost home and dry in July, but it's been five months since then, so people might want to start again on that basis,' the official said. 'We will start from whatever basis we can, not necessarily what was on the table before. We want a negotiated settlement with all parties to deal with this once and for all, and we accept that means a lower tariff.'
Latin American exporters such as Costa Rica, Ecuador and Panama haverepeatedly called for a change in the EU tariff, arguing that it unfairlyfavours African-Caribbean-Pacific (ACP) countries. Many ACP nations areformer colonies of EU countries, with their bananas enjoyingtariff-free access to the European Union.
The WTO recently backed Latin American nations in the long-running dispute, dismissing an EU appeal against a ruling that the tariffs broke global commerce regulations.