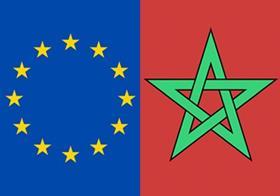 European farming cooperatives union Copa-Cogeca has expressed its major disappointment at the European Parliament's approval of a trade liberalisation deal between the EU and Morocco, warning that it will have a 'drastic effect' on the European fruit and vegetable sector, especially tomatoes.
Copa-Cogeca secretary general Pekka Pesonen said that an assessment of the deal's socio-economic impact should have been carried out by the EU Commission before going ahead with such a deal.
He insisted that the agreement threatened to destroy thousands of jobs in EU rural areas which have already been seriously affected by the economic crisis.
He also suggested that imports from Morocco did not have to meet high production standards imposed within the boundaries of the EU.
According to Copa-Cogeca, the agreement will entail the introduction of 'significantly increased' import quotas for six products, namely tomatoes, courgettes, cucumbers, garlic, citrus and strawberries.
The feeling among Copa-Cogeca's membership is that this will dramatically increase the trade balance in Morocco's favour and have a 'disastrous impact' on EU rural employment levels
'I nevertheless welcome the fact that MEPs have made some slight improvements to the agreement, such as changes to the EU system of controls and safeguards for imports from Morocco which have proven to be ineffective in the past,' Pesonen said
'I call on the EU Commission to ensure that these controls and safeguards are properly enforced, to prevent the market from being severely disrupted,' he stressed.
'The Commission must also work on the entry price system and manage the monthly quota properly.'