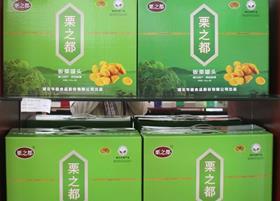 A delegation of producers and processors of chestnuts from France, Spain and Portugal have just completed a professional mission to China, supported financially by the ALPC (Aquitaine-Limousin-Poitou-Charentes) region and organised by the chestnut section of AREFLH and Interco Aquitaine.
A total of 20 companies took part on the nine-day tour, from France's national union of chestnut producers, the Portuguese association Refcast and Spanish organisations from Galicia and Extremadura.
One aim was reportedly to find out what production and processing techniques are used for chestnuts in three Chinese provinces: Hebei in the north, Hubei in central China and Yunnan in the south.
The mission's main objective, however, was to better understand the Chinese market, where production has increased fourfold in 20 years to reach 2.2m tonnes, be that nearly 90 per cent of global production. Over the same period, European production, including Turkey, fell from 200,000 tonnes to 169,000 tonnes.
AREFLH identified a number of challenges facing the European sector if it is to compete with the strength of China, including adding dynamism to the segment, promoting, innovating and adding value.
"European players need to get organised and stick together when it comes to production, processing and research if they are to compete," the association said in a statement.
Thanks to these exchanges with Chinese producers, researchers and processors, the Europeans present will be able to call on Asian know-how and innovation to breathe new life into the European sector.