Sati hits out at "sensational" media reports and says nothing in new regulations is different from last year
South African table grape industry body Sati has slammed "sensational" media reports that have claimed the country's fruit exports may be affected by new 'race-based' rules on exporting to the European Union and the UK.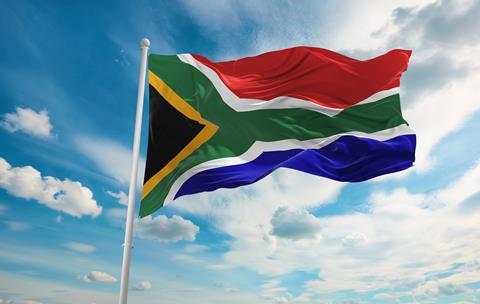 "Sati strongly urges the media to report factually, from a contextualised point of view," it stated. "Factually incorrect or sensationalist media articles may harm the sector's prospects as these agreements are reviewed."
Leading South African Sunday newspaper Rapport first reported on the new rules which have been government gazetted and are supposed to come into effect in December.
Given the fact that the EU and UK are by far the biggest South African markets for fresh produce, the reports in the Sunday paper resulted in widespread outrage.
Sati said the media must be careful not to take things out of context.
South Africa's national Department of Agriculture, Land Reform and Rural Development (DALRAD) has in turn also issued a statement confirming that there are no thresholds or levels that an applicant must reach to be awarded a permit.
"The permitting system is administered by DALRRD who publishes the procedural requirements on an annual basis," it confirmed.
"The allocation of these quotas considers the market share of the applicants, the quota applied for, the total available quota, the number of applicants and the BBBEE status of the applicant. These requirements are not new and mirror the previous years' requirements.
"Amongst the requirements, an applicant must comply with are any sanitary and phytosanitary requirements, rules of origin and several other factors contained in the bilateral agreements."
During the past two weeks, DALRRD has published two Gazettes outlining the procedure for exports from the Southern African Customs Union (SACU) and Mozambique to the EU and the UK, respectively, to take advantage of preferential Tariff Rate Quotas (TRQ) for certain agricultural and agro-processed products contained in an annexure of the agreement.
"Some articles were published in the media this week in relation to export-quotas and BBBEE which are factually incorrect and misleading," it noted.
Agbiz, the Agricultural Business Chamber of SA, said that the regulations had remained unchanged, and explained that BBBEE status is not a disqualifying factor when quotas are allocated.
Given the ongoing reviews of the respective agreements, and ongoing commercial trade, Agbiz encouraged all parties to use the correct facts and context.
Sati said the scope of the notices and Gazettes did not apply to all exports but merely to those products contained in Table 1 (part of the notices in the Gazettes) exported to the EU or UK under the preferential TRQ.
"The BBBEE status of the applicant is but one factor that must be considered in conjunction with all other factors." Sati added.