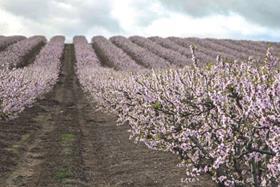 Swiss multinational Fairfruit is to build a new packhouse in Beja to handle its growing Portuguese stonefruit production.
João Serrano, the company's brand representative in Portugal, work on the facility will begin in September and be finalised in time for the 2017 campaign next spring.
The company has been involved in the Portuguese stonefruit deal since 2014. At the end of last year it invested in 74ha of organic apricots, nectarine and peaches for the European market (mainly France, Switzerland, Austria) which is expected to generate its first commercial harve in 2018. Its planted area in Portugal is expected to double by the end of the year.
Fairfruit Group was established in 2014 to bring together different companies and production facilities under one name and promote a common marketing strategy based on the sharing of knowledge and expertise, mastery of the supply chain and a strong corporate culture.
The company has more than 11,000ha of production in Portugal, Spain, Hungary and Austria, and operates two distribution centres in France.