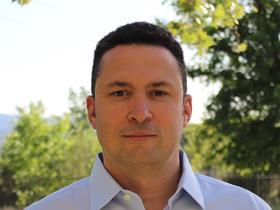 The impact of the coronavirus pandemic on fresh fruit retailing and consumption in North America was the theme of a webinar organised by Chilean fruit producer organisation Fedefruta, which took place this week.
Speaker Zak Laffite, president of Wonderful Citrus and member of the board of directors of the United Fresh Produce Association, analysed the ways in which retailers have adapted to the health crisis, and how it is helping to shape new consumer trends.
"Fruit consumption has increased by 9 per cent over the past year, while vegetable sales have risen by 14-15 per cent compared with pre-pandemic levels due to increased consumer awareness of health and nutrition," he said.
"On the other hand, one of the effects of the crisis is that people are paying fewer visits to the supermarket and there has been an increase in alternative channels for buying fruit and vegetables such as the delivery of pre-prepared meal options, which could bring about a very fundamental change in the market in the long term."
Laffite said 54 per cent of North American consumers had bought fruit and vegetables online during the pandemic, and that 93 per cent of this group expected to continue buying online after the health crisis was over.
Laffite also noted that logistical challenges were one of the most complex issues producers and exporters had had to face, with maritime, land freight and pallet prices all rising sharply during the pandemic.
"In some cases we've seen the highest ocean freight costs in the last 45 years. In the case of land freight, we are seeing exactly the same thing: an increase in cost," Laffite said.
He also noted that there had been a reduction in the availability of workers in this sector and a 280 per cent increase in the scarcity of wood, which hinders several points in this chain.