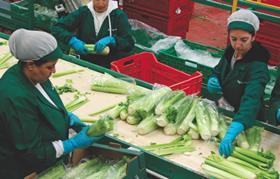 CAP reform, new national legislation on the food chain and labour reform and stricter regulations on packaging and food waste mean Spain's fruit and vegetable sector is living through a period of hyper-regulation that has never been experienced before, according to Fepex.
At a meeting in Madrid on Thursday, Fepex's Government Commission highlighted the regulatory challenges currently facing producers and exporters.
It expressed concern over the mountain of legislation that the Spanish government will be required to pass as part of the reform of the EU's Common Agricultural Policy, which comes into force on 1 January, 2023, and the cost burden that this will place on the sector at a time when producers are already facing unprecedented cost increases.
"This scenario implies a hyper-regulation of the productive and commercial activity that, according to some members of the Fepex Governing Commission, will be unaffordable for many producers, to which is added the continuous and runaway rise in costs since last year and the difficulty to transfer these to the sale price," Fepex said.