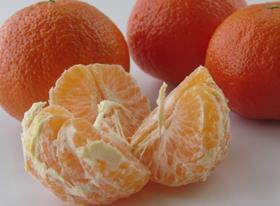 There is an old saying in the fruit business that the market is not open until the first fruit starts flowing to that market.
This week it rang true for South African citrus, when the first fruit destined for the Philippines was inspected at the port of Durban.
Getting final approval for South African citrus in the Philippines has been a long process. Citrus Growers Association (CGA) spokesman Justin Chadwick said it had taken no less than 32 official technical engagements over several years to get final approval.

On the quayside to view the final inspections was South African ambassador to the Phillipines Martin Slabber, who was reported to have played a key role in the process.
"It was fitting that ambassador Martin Slabber was there to witness the first fruit being readied for export, as he played a leading role,' said Chadwick. 'As South African ambassador to the Philippines, he met the Philippines Bureau of Plant and Industry (BPI), retailers and importers, and accompanied fruit industry representatives to the trade shows and markets in Manila."
He pointed out that access approvals sometimes take many years to conclude.
"There were 32 official technical engagements between the two countries in the twelve years that it took to finalise the protocol,' Chadwick continued. 'The access pathway was opened by Department Agriculture, Land Reform and Rural Development (DALRRD) and Citrus Research International (CRI).
"While export volumes will probably be modest as we test the market and develop the demand for South African citrus, the goal is to build up to 20,000 tonnes exports to the Philippines. This will secure much needed job creation in South Africa, and lead to additional foreign exchange earnings," he concluded.