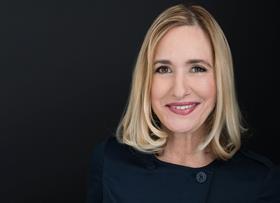 Historically the Florida citrus industry has been an important one for the state. Does it remain a large economic driver?

Shannon Shepp: To put things into context, if Florida was an independent country it would have the fifteenth largest economy in the world. The citrus industry has an economic impact of US$6.72bn and for many, citrus is a way of life, as are traits such as ingenuity and resilience. In addition, Florida has an unparalleled citrus and juice processing infrastructure.
Florida's citrus industry, like many around the world, has had its challenges and has more ahead. But we're not going anywhere anytime soon – in 2005 we faced predictions that we wouldn't survive HLB, but here we are. We're not as strong as we were in 2005 but we have a lot of hope and promise.

You mention challenges – Florida has had its fair share in recent years. Can you outline what these have been and the impact they have had?

SS: There is no question that HLB (citrus greening) has been our biggest challenge, but the weather! On 10 September 2017 Hurricane Irma came straight up the spine of Florida's citrus industry, knocking just about all of our ready to harvest crop off the trees with a reported 30-70 per cent drop, flooding areas and causing around US$760m of damage.
In many respects we're still feeling the impact of that today. It used to be freezes that we worried about, and we still do, but our main concern now when it comes to weather is hurricanes.
HLB, or citrus greening, is an ongoing problem not just for Florida but the global citrus industry. What is being done to fight back against it?

SS: We were so fortunate that the industry attacked this with collaboration and communication from the very beginning.
At the onset we set up the Citrus Research and Development Foundation, made up of growers and part of the University of Florida Institute of Food and Agricultural Sciences. We have gathered scientists from near and far to study citrus greening and the Asian citrus psyllid. It takes a lot of trial and error and a lot of time.
The resources that growers have put towards this have been extremely high and we have garnered support from federal and state policymakers, to make sure we can support research and figure out how we are we are either going to live with HLB, or get rid of it.

See the February 2022 issue of Eurofruit Magazine for the full interview