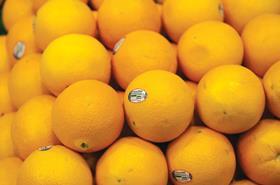 The US Department of Agriculture's (USDA) April citrus forecast has projected a month-over-month decrease in the production of Florida oranges and grapefruit for the 2020/21 season.
The USDA's National Agricultural Statistics Service report predicted a 7 per cent decrease for Florida orange production, from 55.5m boxes to 51.7m boxes.
Florida grapefruit production also decreased 7 per cent, from 4.6m boxes to 4.3m boxes.
Production of specialty citrus was reduced 100,000 boxes to 950,000 boxes total.
"The Florida citrus industry remains a vital part of our state's economy," said Shannon Shepp, executive director of the Florida Department of Citrus. "While we expect production to vary from season to season, today's forecast provides an important reminder that we cannot take this industry for granted.
'Growers need our support so that they may continue to produce great-tasting Florida citrus and support the small communities where citrus is grown,' Shepp added. 'Citrus will always have a place in Florida, but we must work together to overcome the challenges growers are currently facing."