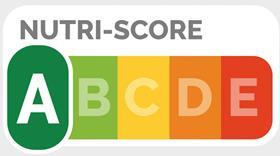 The Nutri-score, a nutritional labelling system created by Public Health France in 2017 to inform consumers about the nutritional quality of products, is set for expansion.
Currently displayed on a voluntary basis on packaged products, the Nutri-score will soon be extended to collective and commercial catering, as well as to raw products, in particular fruit and vegetables.
The label is well recognised by French consumers, according to surveys conducted between April 2018 and September 2020, with more than nine out of ten people recognising the logo and considering it useful. Of those who know the logo, over half suggest that they have changed one or more purchasing habits as a result.
Three years since its launch, recognition of the label has increased significantly, from 58 per cent in 2018, to 81 per cent of respondents in 2019 and 93 per cent in 2020.
According to the survey, more than nine in ten French people (94 per cent) are in favour of the presence of the logo on packaging and a similar proportion (89 per cent) think it should be mandatory on all products.
Public Health France commented: "It should be noted that the Nutri-score is part of a comprehensive nutritional policy. While it constitutes a lever to promote food choices of better nutritional quality, especially among processed products, the recommendations encourage home-made products as much as possible and therefore the purchase of raw products."
Outside France, the Nutri-score has also been adopted by Switzerland, Belgium and Germany, and is recommended in Spain, the Netherlands and Luxembourg.