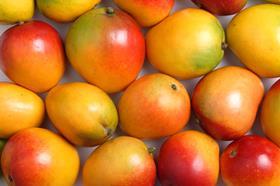 A new mango variety developed in Kenya is selling well in Europe, with a large number of exporters from Kenya now selling the fruit variety in the UK, France, Holland, and Switzerland.

So far this year, Kenya has exported more than 5,124 total tonnes of mango, with 90 per cent of these exports destined for Europe. The Middle East has been the country's second largest export destination after Europe.

The new variety, which comes from a strain of US mango varieties, has been developed by the Kenya Agricultural Research Institute (KARI).

"The new variety, which is similar to a local variety Ngowe, has also been upgraded from major three US varieties, namely Kent, Atkins and Haden,' says Lusike Wasilwa, a mango researcher at the KARI. 'It grows faster, meaning it can be picked earlier than most varieties. It matures one month earlier than most mango species.'

Analysts say exporters are expected to make better returns by December as the new variety begins its sales in Europe.

"We expect good returns from overall sales of mango fruit by December this year,' says Stephen Mbithi of the Fresh Produce Exporters Association of Kenya. 'Demand for the fruit in Europe is growing, so we have to keep pressuring farmers to plant more mangoes. Kenya has many indigenous varieties, and every year there is always a new variety that is being released to the market. That is why demand for Kenyan mangoes keep on growing.'

Batawi, Dorido and Dodo are the other indigenous varieties that are doing well. Ninety-five per cent of Kenyan mango products are indigenous, according to the Ministry of Agriculture figures.