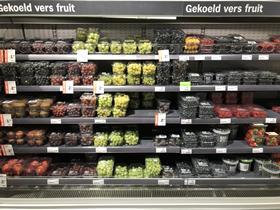 Freshfel Europe has appealed to the European Commission to ensure that the new EU Agri Promotion Policy is forward thinking and reflects future consumer and business needs on sustainability and health.
Freshfel submitted its response to the Commission's first round of stakeholder consultations for the revision of the EU Promotion Policy. This covers agricultural products on the EU internal and third country markets.
In its response, Freshfel argued that the new policy should actively support fruit and vegetable promotion. In doing so this will better respond to current and changing societal and business needs regarding combatting environmental and health challenges.
Freshfel pointed out that the Commission's revision of the EU promotion policy for agricultural products has the potential to shape what Europeans consume and the availability and competitiveness of EU products on third country markets in the future.
The association argued that increasing fresh fruit and vegetable consumption must be continued to be strongly supported in the new EU Promotion Policy.
The fresh fruit and vegetable sector is best placed to serve future consumer and business needs on sustainability and health challenges. Therefore it must be strongly supported with well-focused promotion opportunities in the new policy, Freshfel outlined.
"Fruit and vegetables have the highest consumption recommendation and the lowest environmental impact production out of all food categories,' said Freshfel general delegate Philippe Binard. 'The sector's efforts throughout the supply chain must be supported in the new EU Promotion Policy to reach the bloc's sustainability and health objectives.
"During the 2016-2020 policy period, the fresh produce sector conducted more than 70 influential promotion and information campaigns across the EU and globally worth more than €180m,' Binard outlined. 'There is a strong desire from the sector to continue successful promotion activity and boost consumption to meet both consumer and policy demands for sustainable agriculture production and consumption into the future."