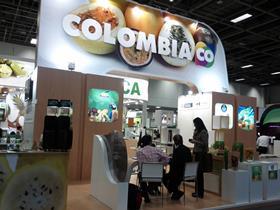 The organisers of Fruit Logistica were in Guatemala for the latest stage of their tour of Latin America this week to drum up business for next year's event due to take place in Berlin on 4-6 February 2015.
The visit, which was jointly organised by Guatemalan export promotion body Agexport, the Guatemalan German Chamber of Commerce and Industry and Messe Berlin, officially invited companies from Latin America to participate in the world's biggest horticultural trade fair.
Messe Berlin held a series of meetings with Guatemalan companies. A representative of Dutch marketer Total Exotics was on hand to discuss the importance of countries like Guatemala being at the event, which attracts members from all the main distribution channels, including retail, wholesale and foodservice.