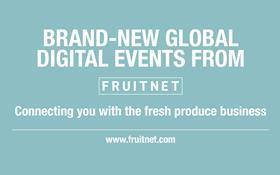 Fruitnet is launching a new series of digital-first events as the world comes out of the global pandemic.
These events are targeted at key growth categories in the fresh fruit and vegetable business of today, designed to help you make the best decisions for tomorrow.

We are bringing you a series of brand-new 24-hour digital events, focusing on three categories on the rise: avocados, citrus and grapes:
Global Grape Congress - 30 June 2021
Global Avocado Congress - 2 September 2021
Global Citrus Congress - November 2021
The events will connect you in your own market and your own time-zone with the best insights, ideas, and business networking from around the world.
Categories on the rise
Key categories such as avocados, citrus, and table grapes are growing in the world's three main consumer market regions.
Shoppers in Europe, Asia, and North America are buying more of these favourite categories, and each region is at a different stage of category growth.
What insights can you gain from other world markets and how can you apply them to your own business? How can you network with category players in the biggest markets around the world from outside your time-zone?
Take part live and catch-up on-demand when it suits you best, and at the same time develop your business network to find new buyers and sellers for the future.

The events will stream live from Melbourne, London and Los Angeles.

Join the conversation in these new digital times for the fresh produce business, or click here for sponsorship opportunities.