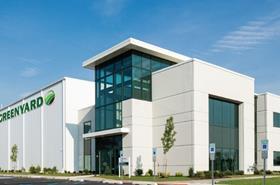 Greenyard has announced that it has raised its adjusted EBITDA guidance to approximately €116m-€117m for the full financial year of 2020/21.
This came after a fourth quarter of volume growth and increased cost control, the group stated.
'The last quarter showed a strong growth and a continued acceleration of the underlying business, through volume growth that is the result of long-term customer relations,' the group outlined.
'Additionally, a better alignment of sourcing flows and further cost control also contributed to this improvement. This underlines the potential of Greenyard's unique strategy and reaffirms the strength to realise the ambitious long-term strategy.'
Greenyard said it expected its adjusted EBITDA for the current full financial year to amount to approximately €116m-€117m, versus €95.7m last year and the previously given adjusted EBITDA guidance at the upper end of the €106m-€110m range for 2020/21.