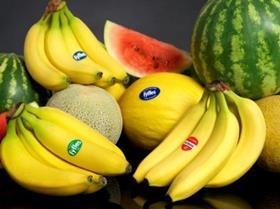 Advances in container technology are fuelling the growth of Fyffes' shipments of Central American bananas to Russia and the Middle East. General manager for Central America Alasdair Macleod said new containers could preserve fruit during a 35-day transit and would enable the company to increase shipments to Europe, Russia and the Middle East and improve fruit quality.
Speaking during a visit this week by Irish minister for trade and development Joe Costello to Costa Rica, reported by the Irish Times, Macleod said Fyffes was currently shipping 120 weekly containers of bananas and pineapples to Scandinavia. "As we grow our volumes, we will have to find a home for our fruit," he said. "These are markets that we would hope to sell our fruit in."
Macleod added that companies in South Korea and New Zealand had already expressed an interest in receiving fruit, while China was also in the company's sights. Fyffes own some 2,500ha of pineapple farms in Costa Rica, as well as having smaller farms in Panama and Belize.