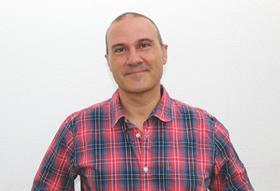 During almost six years as Chiquita Brands International's director of research and development, based in Costa Rica, Manuel Madrid focused mainly on improving the group's post-harvest and crop disease protection systems by reducing costs, improving efficiency and lessening their impact on the environment. He was also responsible for developing the first environmental protection strategy at Chiquita's Latin American division, co-ordinating Rain forest Alliance certification in Costa Rica and Panama. As chief executive of Spanish company Fruit Profits, Madrid now offers specialised services to the international agribusiness and fresh produce industries, consulting on business development and general management.
What do you think has prompted Chiquita and Fyffes to join forces?
Manuel Madrid: Chiquita was having financial difficulties and its profitability was declining. On top of that, Chiquita had lost its banana expertise among the top management. Fyffes is stronger financially and still has a lot of expertise of the banana business. Chiquita will always be the leading brand, but it will benefit from Fyffes' better management.
I think real leadership is provided by deep knowledge of the business; Chiquita had lost its market leadership with the the departure of most of the knowledgeable banana managers. The banana business cannot be run by Wall Street financial analysts or consultants.
I think Fyffes played the game beautifully: it became independent from Chiquita 30 years ago, it grew stronger and nimble, and it learned to play the licence game in Europe. At the same time, Chiquita became bureaucratic and detached from the business. Now the small, smart business buys the large dinosaur – a beautiful story of entrepreneurship and hard work.
How is the deal likely to help each company?
MM: Fyffes wins a stronger marketing presence in all markets with a powerful brand. Africa and Asia are the key squares in the future banana game – Africa for production, Asia for consumption. I think the market expansion will be in Asia.
I think with better management and more financial muscle Chiquita can win market share. It becomes a stronger competitor for Dole and Del Monte.
I think bananas as of today are a commodity though, so this merger will not affect the price. ChiquitaFyffes will have more negotiation power in front of retailers. There may be consolidation of ports and shipping to gain economies of scale, although Chiquita does not own its own vessels anymore.
What about new product development? Will the companies seek to introduce new varieties?
MM: The value in the supply chain is provided by better products, innovation and better marketing, so removing links in the chain only adds value to the consumer. The only advantage in the market will come from innovation, which stalled in Chiquita over the last 15 years.
In fact, I do not see a lot of innovation in either company: there are no new banana varieties in the horizon short term, but there can be a lot of innovation in production systems, sustainability and logistic and post-harvest technologies. Innovation and technology (in production transport and retail) and better marketing ideas are the only sources of value.
If ChiquitaFyffes concentrates on innovation and hires innovative entrepreneurial people, it will thrive. If it remains a classic, big bureaucratic banana company, its only advantage will be economies of scale, and eventually it will face commoditisation and price war. I hope they choose the first road; it will be more fun for everybody in the business and better value for the customer.
What does the deal mean for Univeg, Chiquita's biggest banana distributor in Europe?
MM: Univeg may decide to find an alternative banana supplier. I do not think it makes sense for Univeg to make its competitor Fyffes / Total Produce stronger.
Will the Chiquita Europe headquarters remain in Rolle?
MM: This is the second time that Chiquita moved its office to Switzerland, I do not think they will stay there long. Switzerland is not a banana country either, logistics and closeness to the business are more important than tax considerations when you select a headquarter location.