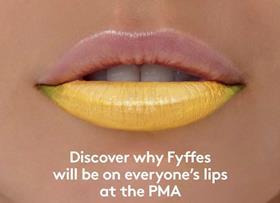 Fresh produce giant Fyffes is launching a new North American advertising campaign that it hopes will have Fyffes on everyone's lips.
The campaign, launching in North America, takes aim at showing how easy and simple it is to pronounce Fyffes with a 30-second video and an attention-grabbing visual.
While Fyffes has a strong brand recognition in Europe since its founding over 130 years ago, the Fyffes name has only become familiar in the US and Canada over the last few years and many people are still wondering if they are saying the brand name correctly, according to the group.
"We recognised that many people wonder how to pronounce our brand name. We've heard it in so many unique ways," said Marion Tabard vice-president of marketing for Fyffes in North America. "We wanted to take this wonder and curiosity around our brand name to create a playful and innovative campaign that will have people saying the Fyffes name the right way."
The campaign's launch coincides with the Produce Marketing Association's Fresh Summit where Fyffes will reveal the campaign to attendees who visit the info desk and the Fyffes booth. Fyffes will also be rolling out print and digital ads and a new social media campaign in the coming months.
"The campaign shows how easy and simple it is to pronounce Fyffes" said Tabard. "In a playful way, we're showing to the retail community and consumers that Fyffes bananas are not only easy to eat, but also easy to pronounce."