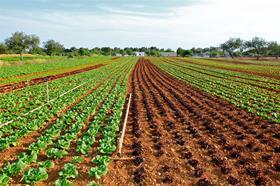 GlobalGAP has announced the launch of its Produce Safety Assurance Standard, a food safety solution that is a subset of the Integrated Farm Assurance (IFA) Standard and consists of food safety and traceability control points.
The Produce Safety Assurance Standard is an updated and renamed version of the GlobalGAP Produce Safety Standard (PSS).
Designed for specific regions where producers and their customers require only a food safety solution, the GlobalGAP Produce Safety Assurance Standard V5 covers the certification of food safety and traceability elements throughout a product's entire agricultural production process, from before the plant is in the ground (origin and propagation material control points) to the packaging.
While the Produce Safety Assurance Standard defines only food safety and traceability criteria, the IFA Standard, on the other hand, defines control points for food safety, traceability, environment, worker's occupational health and safety, and animal welfare (where applicable).
Like IFA, the Produce Safety Assurance standard is an accredited and recognised third-party certification of primary production processes based on ISO/IEC 17065.