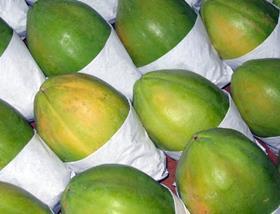 Netherlands-based Liquidseal Fruits has announced that it has gained compliance with Brazilian standards for its chemical-free coating technology, thanks to the support of experts at RAGB, a specialist in regulatory intelligence.
The additives and ingredients that make up Liquidseal are authorised by the Brazilian Health Regulatory Agency (Anvisa), the company stated, meaning that the product is now permitted for use on fruits in Brazil.
'This expansion brings us new market opportunities by offering our post-harvest product to local fruit growers, importers and packers active in the Brazilian markets,' the company said. 'Our post-harvest products extend the shelf-life of fruits such as avocado, citrus, mango and papaya.'
The company revealed that it was being represented in Brazil by importer Green Keeper.