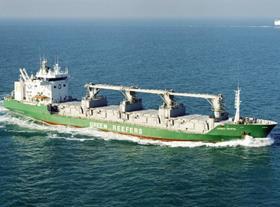 Norwegian shipping company Green Reefers has announced that it slipped to a loss of US$9.9m in the third quarter of 2009, despite cost-cutting measures that included laying up a number of vessels.
Added to the US$11m loss that the group reported in the second quarter, Green Reefers has already lost US$20.5 through the first nine months of the year, Lloyds List reported.
Meanwhile, the group has announced that it will offer up to 60m new shares at a price of NOK1 per share (€0.12) in a bid to raise funds for general corporate purposes.
The size of the offering corresponds to around 23.7 per cent of the number of outstanding shares before the transaction, Trading Markets reported.