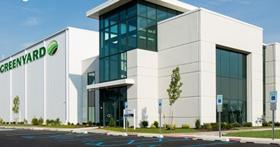 Greenyard USA/Seald Sweet has hired Andrew Kamenitzer as account executive to its sales team.
Kamenitzer has more than 20 years of sales and marketing experience. He began his produce career with Dole in 1999 as a merchandiser, before becoming national product manager, district sales manager, and finally senior sales manager.
"Andy is a seasoned professional with a true passion for this business, but not only that, he has a lot of social skills that are difficult to find nowadays," said Mayda Sotomayor, managing director of Greenyard USA/Seald Sweet.
"We are certain that he is a great addition to the sales team and will help us move towards our strategy."
Seald Sweet was founded in 1909 as a Florida citrus grower cooperative. In 1998, Seald Sweet merged with Greenyard, transforming the company into Greenyard USA, a global marketer through their international network of companies.
Today Greenyard USA/Seald Sweet is a leading supplier of the citrus category, grapes, apples, pears, avocados, ginger, blueberries, vegetables and more through their global network of companies and partners.
With around 9,000 employees operating in 19 countries worldwide, Greenyard turns over around €4,4bn per annum.