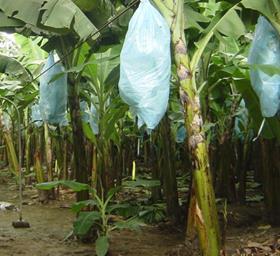 At least four additional banana growers in the Philippines are reportedly interested in exporting bananas to the US after the first shipment of highland Cavendish bananas arrived at the Port of Long Beach in Los Angeles County on 9 September, GMA News Online reports.
'We are expecting other companies to export bananas to the US and four companies have expressed interest,' executive director of the Philippine Banana Growers and Exporters Association (PBGEA), Stephen Antig, told GMA News Online.
Antig added that interest is high among growers throughout the country given the US is a large, profitable market which is untapped for Philippine bananas.
'We'll see what the demand in the US will be – we're waiting for feedback," he said. "For now, the bananas are still in the holding facilities to undergo ripening process.'
He said that in the past the US has been exclusively served by Latin America, but interest is being piqued by Philippine produce.
The 7,047 metric tonne shipment that arrived last week is currently being distributed across neighbouring states and will be marketed in the US under the Sweetio brand.