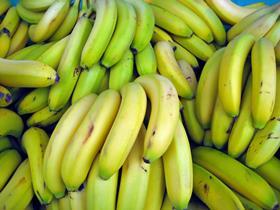 New data from Panama's National Directorate of Bananas has shown that the country's exports increased over 8 per cent in volume terms during 2013, up 1.1m boxes to a total 14.3m boxes.
The figures, reported by Capital Financiero, showed that export revenue came in at its highest level since 2008 at US$90.4m.
European countries were the primary export destinations, with 14.1m boxes heading to the continent. Germany (6.4m boxes), Belgium (2.1m boxes) and Georgia (1.2m boxes) were the leading players.
However, trade with the US fell 96 per cent, with just 144,996 boxes shipped to the country the result of ongoing economic troubles and tariff preferences afforded to former colonies.