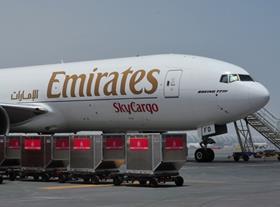 Emirateshas announced that it haslaunched newservices to Conakry in the Republic of Guinea, a move that could aid the country's fresh produce exports.
For Emirates, the move marked its 24th destination in Africa and sixth new destination launch since January 2013.

Situated on the Atlantic coast of Africa, Conakry is the nation's economic, financial and cultural centre, home to an estimated population of 2m people, almost a quarter of the nation's total population. "
Emirates is committed to making our Conakry service a success,' said Hubert Frach, Emirates' divisional senior vice-president commercial operations west. 'We are confident our new service can contribute to Guinea's continued economic growth and development by opening new conduits for trade and investment, through our growing worldwide network.'
In addition to passenger services, Emirates SkyCargo offers nearly 13 tonnes of cargo capacity per flight, supporting Guinea's key exports of perishables - including fresh fruit and vegetables.