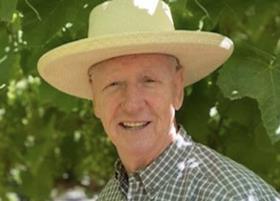 Illume Agriculture has become the latest company to sign up to Hazel Technologies' postharvest solutions following successful trials.
Illume, which owns and manages over 10,000 acres of crops including table grapes, almonds, pistachios and wine grapes in both the US and Europe, will use Hazel during its 2021 table grape season.
"With its use of Hazel, Illume will ensure the highest possible quality arrivals and consumer experience for customers in countries around the world, including the US, Australia, Japan, Korea, and Taiwan," Hazel Tech said.
In 2020, grapes ranked as America's second top selling fruit, generating sales close to US$4bn, an increase of 2.1 per cent compared to 2019.
To date Illume is the only San Joaquin Valley table grape company exclusively dedicated to planting and growing proprietary varieties created by some of the world's top produce breeding companies that are in high market demand.
The company said trials with Hazel Tech yielded positive results including better overall quality and greener stems, with improved storage life under transit and warehouse conditions.
For the 2021 season, Illume has invested in enough of Hazel Tech's flagship technology, Hazel 100, to protect millions of pounds of produce.
"In 2020 we trialed Hazel 100 on some of our highest demand varieties like Sweet Globe and Autumn Crisp," said Kevin Andrew, senior vice president, table grape operations, at Illume Agriculture.
"We saw truly promising results during our 2020 trial and decided Hazel was the right fit for a very large percentage of our table grapes. We look forward to incorporating Hazel into our operations this season."
Hazel Tech's CEO, Aidan Mouat, commented: "New varieties have invigorated the industry in recent years but sometimes have quality limitations.
"Illume Agriculture understands flavour and quality are two of the most important factors for consumers, and they have invested in Hazel to fully achieve both goals.
"Hazel 100 is a unique, easy-to-use, and powerful quality solution for table grapes that also offers a more environmentally friendly footprint compared to existing table grape quality solutions."