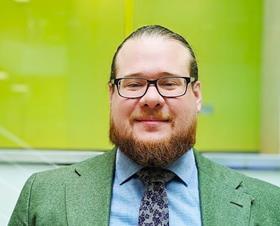 Hazel Technologies is embarking on the third year of ensuring optimal shelf-life for the honeydew melons distributed by Grower Alliance, one of the largest exclusively owned produce distributors of wholesale fruits and vegetables in North America.
Over the last three years, millions of pounds of honeydews grown by Grower Alliance have been quality-protected by Hazel 100 and shipped worldwide, the group noted.
Hazel 100 is a small sachet that, when placed into a box of produce, releases a shelf-life extending vapour that combats the spoiling of fruits and vegetables.
According to Hazel Tech, Hazel 100 helps honeydew maintain firmness and protects against cold-chain breakage and resulting quality challenges.
In 2019 trials, Hazel found that honeydew melons packed with Hazel 100 were 41 per cent firmer compared to control 14-day supply chain scenarios.
These results reflect the same Grower Alliance experience, with significantly firmer fruit up to three weeks after harvest using Hazel's technology.

"Our relationship with Hazel has been a game-changer for our honeydews," explained Jorge Quintero, founder of Grower Alliance.
"Hazel has helped us protect millions of pounds of melons moving through the global supply chain. We adopted their technology years ago and today trust the technology as an integral step in our quality assurance commitment to our customers."

"Fruits and vegetables make up over 40 per cent of global food waste and melons are a major contributor to that number," Aidan Mouat, Hazel Technologies CEO, commented. "Working with companies like Grower Alliance allows Hazel to curb that statistic. In 2020 alone, we were able to prevent 240m pounds of produce from going to waste.'
US-based Grower Alliance specialises in honeydew, table grapes, cantaloupe, mini and regular watermelons, multiple varieties of peppers and cucumbers, green beans, tomatoes and squash.
The company distributes to over 100 companies stateside and in Canada, including Walmart and Kroger, and also exports its melons to Japan, New Zealand, and Europe.