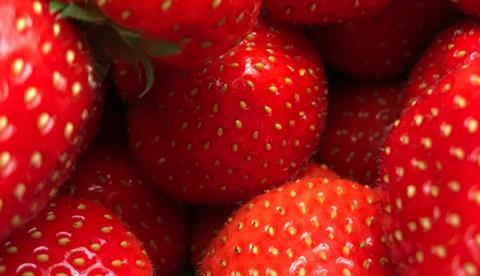 Unusually mild temperatures across much of Europe have apparently sped up the ripening and harvesting of domestic strawberry supply in central and northern regions, halting demand for imported product and contributing to what's been described as a "less-than-glorious" conclusion to Italy's export campaign.
As reported in Italiafruit this week, it's been far from a smooth road to market for the Italian strawberry exporters this time around: besides having to contend with its perennial rival Spain and poor weather during production, it now now faces an uphill struggle to rescue the last drops of profitability from a season that is in danger of petering out.
As revealed at last week's Macfrut trade fair in Rimini, this year's crop is down against the average in terms of volume and quality due to poor conditions during winter and over the last month.
In all probability, that will mean a worse commercial result and a more striking disparity between prices for Italy's high-quality strawberry supply and its low-to-medium quality fruit.
"The 2018 campaign certainly won't be remembered as a classic," admits Gianluca Bellini, commercial director at Apo Scaligera, the Verona-based company that exports around 65 per cent of its strawberries to Germany, Austria and Switzerland.
Especially high temperatures in many areas of central Europe, in some cases higher than those seen in Italy, have led to fruit maturing earlier, effectively closing a commercial window that normally would be open to Italian exporters, he explains.
"In the Rhine Valley, for example, they have already harvested a significant amount in April and begun to supply major volumes in the first half of May," he notes. "Gradually the need for imports has decreased to the point of almost disappearing."
As a result, Bellini continues, his company has not sold any strawberries to Austria or Germany since the second week of May. In Switzerland, meanwhile, a small amount of residual demand is also diminishing.
"It's a certainly a punishing situation, made worse by unfavourable conditions in Italy," he adds. "The variation between heat, rain and extreme phenomena like last week's flash floods have not been good for strawberries, even those in protected cultivation. Too much moisture."
Production in the region of Verona was reportedly lower than normal in April, when 30 per cent of the crop would usually be packed. Instead, the bulk was handled in early May, with harvesting now coming to an end.
"The commercial focus, aside from the Italian market, is now therefore on certain eastern European markets," Bellini concludes. "We will keep going for ten days or so and then we will draw our conclusions: the outlook was good, but the result will definitely not be positive."
Roberto Donà of Paduan exporter 3Frutti agrees. "It's not just strawberries. Italian asparagus hasn't been able to break into Germany this year either," he comments. "Later production meant the product was available when demand from customers north of the Alps was already being met largely by national produce."