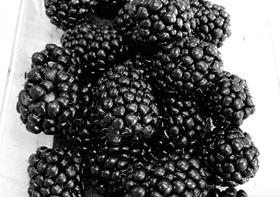 Global Plant Genetics (GPG), the manager of the Von blackberry variety in all worldwide territories outside of the US, has said that commercial and larger scale test plots of the fruit are expanding in a range of international growing regions.
The group said that the earliest uptake of Von, which was bred at North Carolina State University, was close to its breeding origins but since then, the cultivar has been tested across the globe.
'It is showing remarkable performance in terms of fruit quality and production levels,' GPG stated. 'The current global marketplace for fresh blackberries is very much demanding an improved eating experience. With high levels of sweetness and low astringency, Von delivers a superb taste, and is considered to be one of the very best blackberry varieties now available in this aspect.'
In addition to high yields of good quality fruit, Von has a number of other advantages in comparison to other commercially available blackberry cultivars, according to GPG.
These include a high percentage of class 1 berries, rendering the amount of waste fruits as 'almost negligible', while its harvest season is considered to be one of the earliest for floricane blackberries in mid- and high-chill growing regions.
Von also has a prolonged harvest season due to late emerging fruiting laterals lower down on the plants.
"Having looked at blackberry production across the world and tasted a whole range of improved varieties, I am excited that Von is one of the very best now on the market,' said Jamie Petchell, responsible for blackberries at GPG. 'Exceptional flavour is not always something that goes hand in hand with excellent yields, but in this case, Von has both."