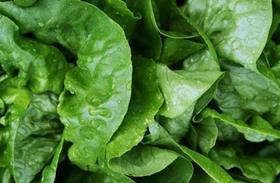 Spanish growers are warning that the prolonged heatwave covering much of Europe – and the Iberian Peninsula in particular – since the end of June could affect the supply of vegetables for the European fresh-cut sector.
According to Fepex, the excessive heat has already reduced the availability of raw materials and caused tension in the supply chain, and the risk of latent damage to crops means the shortage could last for some weeks.
With the heatwave set to continue and intense storms and possibly hail forecast for the coming weeks, growers fear that the production of vegetables – in particular leafy greens – will be compromised for some time to come.
"High temperatures for prolonged periods causes stress on the plant structure and tissues that manifests itself in different ways during its subsequent development," Fepex said in a press release.
"This can lead to increased fragility and the appearance of physiological damage as crops become more vulnerable, while their shelf-life can be significantly shortened."
Fepex said that while Spain remained the most reliable supplier to the European market, there was "strong concern" that supplies to the fresh-cut sector would be strained due to the lower availability of raw materials over the coming weeks.