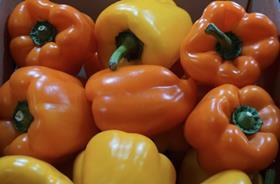 Spain's fresh fruit and vegetable exports for the January-August period saw a year-on-year boost in value, according to the national General Directorate of Customs.
The figures, processed by Fepex, showed that fresh produce exports increased 8 per cent in value to €10.1bn when compared with the same period of 2019.
However, exports dropped off in volume through the eight months, down 5 per cent to 8.8m tonnes.
Vegetable exports climbed 4 per cent in value to €4.13bn, but fell 1.5 per cent in volume to 3.7m tonnes, with peppers, tomatoes, lettuce and cabbage the most exported products.
Fruit exports jumped 11 per cent in value to €5.98bn, driven by the citrus category and growth in stonefruit, although strawberries dropped in both volume and value.
For August as a standalone month, exports fell 7 per cent in volume to 742,196 tonnes, but grew 7 per cent in value to €738m.
Enjoyed this free article from Eurofruit Magazine and its team of editors? Don't miss out on even more in-depth analysis, plus all the latest news from the fresh produce business. Subscribe now toEurofruit Magazine.