Authorities confirm discovery of Diaphorina citri, the insect that carries the deadliest Asian strain of HLB, in Cyprus
Following its detection in Israel, in January 2022, the presence of Diaphorina citri, the insect that carries the deadly Asian strain of Huanglongbing or HLB, has been confirmed in the European Union for the first time. The discovery of the insect in Cyprus was confirmed by the European and Mediterranean Plant Protection Organisation (EPPO).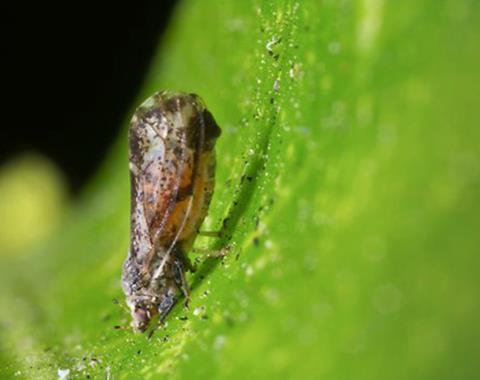 The Mediterranean and EU have thus far been the only major citrus-growing regions to remain free of the bacterium Candida Liberibacter that causes HLB, also known as citrus greening.
Spanish citrus interprofessional Intercitrus warn that Europe now faces a double threat. On the one hand due to the already known spread in northern Spain and along almost the entire Atlantic coast of Portugal Trioza erythreae – the insect vector of the more "benevolent" African HLB strain – and now due to the presence of the Diaphorina citri the most efficient Asian psyllium carrier of the most aggressive and deadliest variety for citrus.
Intercitrus is calling on Brussels to investigate the origin of the outbreak as well as finance and supervise eradication measures.
"The Asian psylla is more worrying than the African Trioza erytreae, already present on the peninsula, because it is more difficult to detect; it adapts better to our climate; it is raised in a greater temperature range; It develops more easily on Carrizo rootstock, which is the most widely used in Spain and transmits the most lethal race of the most aggressive Greening bacteria or HLB," Intercitrus said.
"If it arrived and this vector coexisted with T.erytreae, HLB, which has already devastated citrus farming in Florida and Brazil, could be detected in a short time in Spain."
Intercitrus is calling for research into the development of biological controls, along with more resistant rootstocks and varieties, to be stepped up. It also want tighter controls at farm level and at borders.