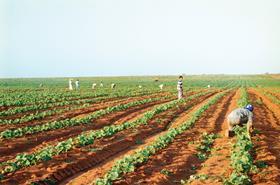 An increase in the number of companies acquiring certification is boosting quality standards and helping Honduras to consolidate its fresh produce export role. The country is opening up new markets across the globe and currently exports around US$650m of fruits and vegetables a year.
Heriberto Amador Salinas, director of agrifood health service Senasa, said the country had not had an agricultural shipment rejected for the presence of pests since before 2011, giving rise to a greater confidence in the quality of the country's fresh produce offer.
Recently, Honduran produce has gained access to a number of markets such as the US for tomatoes and pitaya, Mexico for melons and watermelons and Costa Rica for onions.
According to Amador, the Japanese and Taiwanese market is due to open for Honduran melons later this year, while Honduran jalapeño chillies will get the green light for shipments to a number of markets in Europe, the Middle East and Central America.