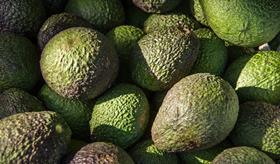 Honduras is to carry its first out trial shipments of Hass avocados to Spain next month.
According to the Avocado Producers Association of Honduras (ASPAH), two containers of the fruit will leave for Spain on 15 November.
The pilot is part of the government's National Avocado Plan, which seeks to promote the cultivation and export of the green fruit in order to generate income and employment for rural communities. The aim is to plant 1,000ha of avocados every year up to 4,000ha within the next three years.
Visiting a farm in Junacatal in the municipality of San Lucas this week, Honduran President Juan Orlando Hernández described the achievements of the results of the programme as "impressive" and urged Honduran consumers to buy locally-grown avocados.
Agriculture Minister Mauricio Guevara said if the trial goes well, the goal is to ramp up exports as production volumes grow.
Last year, Honduras exported US$4.9m of Hass avocados to Costa Rica, Panama and El Salvador. Shipments increased by 76 per cent in value and 61 per cent in volume compared to the previous year.
"With this programme we seek food security, income generation and jobs, which is the instruction that President Hernández has given us in relation to these innovative crops," Guevara said.
As part of the government-backed initiative, three nurseries have been set up in Intibucá, Comayagua and Ocotepeque to provide 105,000 avocado seedlings for the local industry this year.