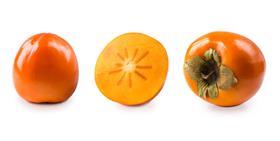 The 2020/21 PDO Spanish Persimon campaign kicks off next week, with growers reporting good quality and sizes but lower volumes than last season.
Rafael Perucho, head of the regulatory council, Kaki de la Ribera del Xúquer, which controls the PDO certification for the fruit, said: "The fruit quality will be excellent this year and with larger sizes than we would normally expect to see from PDO Spanish Persimon.
"We are looking forward to a good season with potentially lower volumes due to a rather rainy spring earlier in the year."
The crop is expected to be around 25-30 per cent lighter than last season, during which a record 115,000 tonnes of fruit was sold under the PDO – 5,000 tonnes of it in the UK.
The Spanish fruit has been sold in the UK since 2005 and now sells around 30 million units per season.
"Since our campaign started almost 20 years ago, we have gone from being a practically unknown and minority product to being present in practically all distribution channels in the UK," Perucho said.
Only Rojo Brillante persimmons grown in the Ribera del Xúquer valley region near Valencia by producers that have passed a series of checks on aspects including traceability and quality of are marketed under the PDO quality seal.
The fruit is only available for a short period of time; from mid-October until January.
Promotional activities planned for this season include advertising to shoppers through retailers, online advertising with BBC Good Food, print advertising, social media, press gift boxes, and activity with journalists and food writers. The campaign is also releasing a selection of brand new seasonal recipes.
Eurofruit Magazine
Enjoyed this free article from Eurofruit Magazine and its team of editors? Don't miss out on even more in-depth analysis, plus all the latest news from the fresh produce business. Subscribe now toEurofruit Magazine.