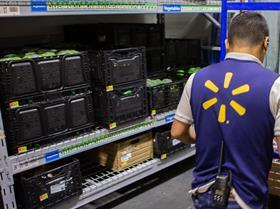 Ifco has awarded its annual Sustainability Certificate for the fifth consecutive year to retailers and growers, acknowledging their sustainability efforts by using its Reusable Packaging Containers (RPCs) for fresh grocery products.
The company said that it enabled more than 616,699 metric tonnes of CO2 emission savings in 2021 for customers using Ifco RPCs.

Ifco has, since 1992, been operating its business model based on the circular economy, where crates are reused up to 120 times and, when no longer repairable, they are 100 per cent recycled into new RPCs.
To further enhance its sustainability commitment and drive the circular economy, the company recently unveiled its comprehensive ESG (Environmental Social Governance) 2025 strategy, aiming to tackle climate change and food waste for a sustainable fresh grocery supply chain.
As a response to increased consumer demands, Ifco noted that it constantly monitored the environmental benefits generated by its business model, the Ifco SmartCycle.
This is based on the principle of 'share and reuse' and thus reduces the environmental footprint of companies' supply chains.
Ifco highlighted that during 2021, companies using Ifco solutions generated a number of environmental savings:

- 616,699 metric tonnes of CO2e – equivalent to 333,190 fewer cars on the road in a year
- 10.8m cubic meters of water – equivalent to over 244m five-minute showers
- 38,688 terajoules of electricity – enough to power over 20.4m light bulbs for a year
- 310,795 metric tonnes of solid waste – equivalent to the trash produced by 229m individuals per day
- 55,287 metric tonnes of food product waste – equivalent to 92m average meals in the world

These benefits carry through to IFCO customers' supply chains and represent a 'significant achievement' for companies wanting to protect their fresh products while still being committed to improving their sustainability performance, the group said.
'As the company that makes sustainability its purpose, striving for a sustainable fresh grocery supply chain, Ifco is very proud to acknowledge its clients' commitment to a sustainable future,' said Michael Pooley, CEO at Ifco. 'We realise that the majority of our customers have committed to ambitious sustainability targets and we are delighted to contribute to their progress and provide reliable evidence of their savings.'
Ifco introduced its sustainability certification initiative in September 2018, when retailer customers in Europe and North America started to enquire about the environmental benefits of using Ifco RPCs.
Each retailer and grower customer will receive a certificate highlighting the amount of carbon emissions, water, energy, solid waste, and food waste avoided by utilising Ifco RPCs in their supply chain.