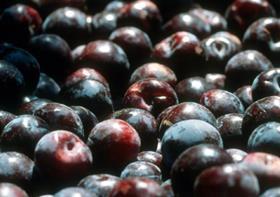 IG International has signed a new deal with Israel-based Ben Dor Fruits and Nurseries to grow stonefruit and pomefruits.
As part of the agreement, the leading Indian importer has secured the licences to cultivate 1m plants, which it will grow exclusively in India.
Tarun Arora, director of finance and operations of IG International, said the agreement would provide IG with world-class genetics.
"This is big for Indian agriculture. This is one of the biggest deals in plant genetics and nurseries. It's a big win for the Indian apple industry," said Arora.
"Ben-Dor is the best partner and has the most superior plant genetics in the world. The values and strategy completely align with our vision. We look forward to working closely together on this."
Ben Dor Fruits and Nurseries has been developing fruit varieties for over 100 years and Ido Ben Dor said India would play an important role in the fruit trade over the coming years.
"We look for the most professional and reliable partners and are thankful to have reached an agreement with IG, to develop and introduce varieties where quality and flavour is appreciated," said Ben Dor.
"India is strategically important for us for the coming decades for the development of the high-quality plantation. We hope to be a significant positive impact to the local farming sector."