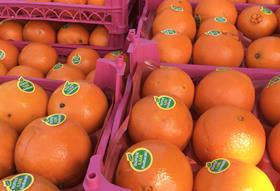 In 2021, Iran saw its exports of fruit and vegetables fall by 6 per cent on the back of a sharp decline in sales to the likes of Iraq, Russia, China and Afghanistan.
At the same time, however, sales of fruit and vegetables to Uzbekistan rose significantly, according to a report from EastFruit, increasing fivefold in value terms compared with 2020.
Iranian revenue on exports of fruit and vegetables to Uzbekistan reportedly reached US$46.2m in 2020, making the Central Asian country Iran's 15th biggest market.
The top item, according to EastFruit, was potatoes, with volumes growing by 36 times to 146,000 tonnes, followed by dates (trebling to 7,400 tonnes), apples (up by nine times to 6,400 tonnes) and kiwifruit (doubling to 3,900 tonnes).
Uzbek imports of Iranian mandarins and oranges also rose sharply, EastFruit noted, while pistachio imports increased by two and a half times and garlic volumes rose by almost five times.
According to UzA, Uzbekistan exported 1.39m tonnes of fruit and vegetables worth over US$863.1m between January and November 2021, a fall of 7.8 per cent from the year-earlier period.
The country's State Statistics Committee reported that the main market was Russia, which accounts for 31.5 per cent of the value of Uzbek fruit and vegetable imports, followed by Kazakhstan, Kyrgyzstan and China.