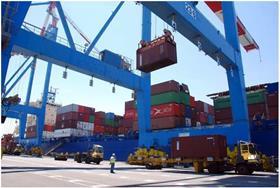 The Israeli government last week announced a plan to lower the costs of fresh produce, cutting customs duties and opening the sector up to competition, Reuters reported.
The move is a response to produce prices that are far above western averages, with fruit and vegetable prices having risen by more than 80 per cent in recent years, according to the Israeli finance and agriculture ministries.
The plan, which includes an aid package of support for Israeli farmers, is expected to save consumers US$820m a year, the ministries stated.
Reuters reported that the plan would be in the first budget since the departure of PM Benjamin Netanyahu after 12 years, during which time farmers have benefited from import barriers and quotas that have apparently fuelled price increases.
Under the plan, taxes would be dropped or reduced on many items of fresh produce, while regulations on fruit and vegetable imports would be eased through the adoption of European standards.
The Israeli ministries said they expected to see a major boost in the range of products offered in Israel as a result.