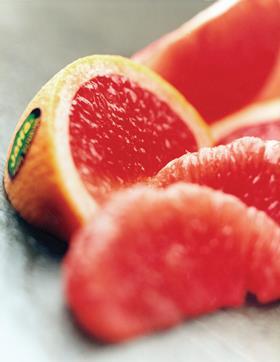 The recession has had a number of effects on Israel's traditional citrus export markets, according to exporters.
While low currency rates in relation to the Israeli Shekel have caused a sharp decline in growers' revenues, decreasing income from the processing industry has led to a loss of revenue for many growers as a result of the increased cost of cultivation.
In addition, Europe's tendency over the last three years to import pomelo from China has threatened the very existence of the variety in Israel and could lead to the eradication of the red pomelo from Israeli orchards.
But despite these difficulties, exporters have succeeded in meeting their basic target of 170,000 tonnes, out of a total production crop of some 570,000 tonnes.
Furthermore, for the first time in the history of the Jaffa brand, Israel's entire citrus export crop was shipped by container, except for one reefer vessel, which was sent to Japan.
Thanks to extremely good prices in Europe for the Or variety, several growers say they have succeeded in overcoming a range of problems this season, including the water crisis and the war in Gaza.
Positive results regarding exports were achieved mainly in those countries in which the Citrus Marketing Board organised its export programme, such as in Japan and Italy.
This year saw a significant increase in exports to Italy, up 37 per cent compared with previous seasons.
Red and white grapefruit exports to Italy reached 490,000 cartons, which represents approximately 10 per cent of total exports.
Gross income came to around €4m, some 33 per cent higher than last season.
Exports to Russia, meanwhile, reached 2.8m cartons, which represents 22 per cent of the total export crop and an increase of 36 per cent compared with the 2006/07 season.