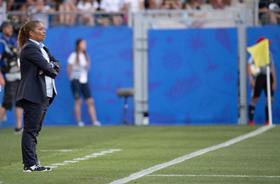 Barendrecht-based Jaguar The Fresh Company has today (17 December) announced that it has formed a partnership with the Desiree Ellis Foundation in South Africa to train, empower and support rural communities.
Kees Rijnhout, CEO of Jaguar, said that the partnership would enable the company to add value to all its stakeholders.
'Jaguar TFC has been involved in environmental sustainability and ethical trading for many years,' Rijnhout noted. 'To ensure that we live out our company purpose to the full we are now also actively pursuing social sustainability projects in the countries and in farming regions where we have commercial operations.
'Together with Desiree's foundation we will roll out a plan of action in South Africa that will enable rural women to play a leading role in developing their communities,' he added. 'In the coming year we also intend to engage and cooperate with growers, local authorities, supply chain partners and non-profit organisations so that we can create wide-spread benefits for all our stakeholders, from tree to table.'
Desiree Ellis explained that, after playing football for 25 years, she became involved in projects that focus on creating positive development by training people in leadership and life skills in 2008, using sport as catalyst.
'During the past 12 years I have personally seen how this approach can change lives in disadvantaged communities,' she explained. 'I have been very privileged to play football at a high level for many years, and now also to coach at international level. I want to use my life story to empower others, and specifically help marginalized individuals to develop their talents.
'The Desiree Ellis Foundation uses motivational talks, sport events and life skills training to enable individuals to develop themselves and support rural communities to work towards social harmony,' Ellis confirmed. 'But we often also provide food relief to the poorest of the poor.
'To kick off the partnership with Jaguar, on 16 December we will be hosting a meal for 500 marginalised people in 3 villages. I am sure that the collaboration with Jaguar will bring happiness to many people.'