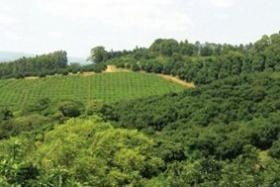 Negotiations to open the Chinese market to avocados from the Mexican state of Jalisco are advancing following a visit by Chinese health officials to validate production protocols in late December.
Mexico's Ministry of Agriculture said experts from China's General Administration of Quality Supervision, Inspection and Quarantine (AQSIQ) visited four farms and two packhouses to inspect procedures put in place to prepare for exports to China.
"The Chinese authorities highlighted the progress made by Mexican health officials, as well as the solid ties of friendship and cooperation that exist between the two countries," the ministry said in a statement.
Mexico is the world's biggest avocado exporter, shipping US$2.227bn-worth of the fruit in 2016. The bulk of exports come from the state of Michoacán, which has around 120,000ha of production. Jalisco is in second place with 36,000ha, but output is growing rapidly as new farms come into commercial production and yields at existing farms increase.